What is the Slovensko v mobile app about?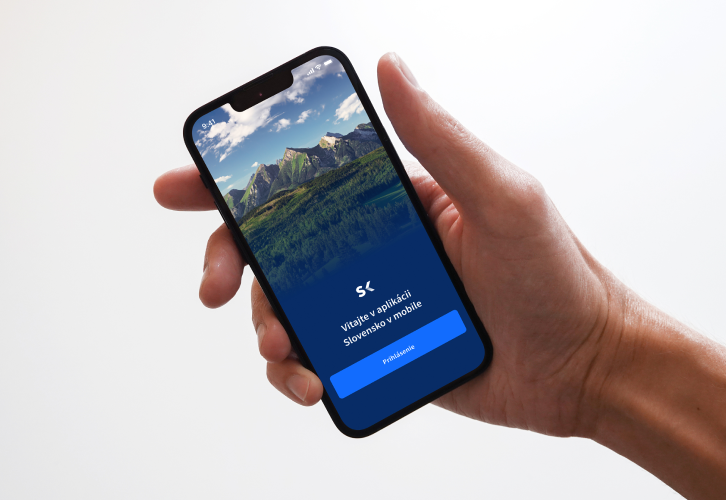 Communication with the government will once again be a bit easier for individuals and legal entities. The new Slovensko v mobile app simplifies the way of logging in to government services such as the slovensko.sk portal or the electronic mailbox using mobile key.
Instead of the rather complicated use of a reader, an ID card with a chip and appropriate software, any computer or mobile device will now suffice. The only prerequisite is an activated Slovensko v mobile app that meets all design and user standards on both platforms (Android, iOS).
The Slovensko v mobile app will provide the user with a number of benefits that they will undoubtedly appreciate. Among the biggest ones are the aforementioned simplified access to government services, increased awareness, as well as an overall faster communication.
Notifications and events calendar
The app also includes a notification center, which is used to receive PUSH notifications from various areas or topics, as well as an event calendar in the form of a list of important dates. This way, remembering the dates of public holidays, vacations, filing tax returns or possible changes in health insurance will no longer be a problem. In the future, the calendar will also include, for example, reminders of expiry dates of documents, etc.
Each notification received in the Slovensko v mobile app will be stored securely in the app's notification center, which can be accessed via the bell icon in the top right corner of the app's main screen. The notification center will thus allow users to return to received notifications at any time.
For more information on how to activate the application, check the Slovensko v mobile app activation page.